Students! Help us decide which scientists and engineers should take part in the next event, and you could win a £20 voucher. All you need to do is take 2 minutes now to judge these 12 sentences.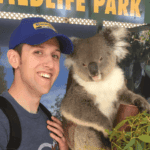 Hi everyone! Thank you to everyone involved in the I'm an Engineer event! All the moderators, teachers, engineers, and students deserve a big thank you for making the event possible.
Students, I really enjoyed your enthusiasm in our live chat sessions! Your questions helped me find new ways to explain my work and taught me something new when I had to search for answers. Your creativity and interest in "why" things work will help you succeed in your education and future careers.
I'm sure the other space zone engineers will agree, I hope you learned something new during the event and saw that engineers can be fun, interesting people. Hopefully you realized there isn't much difference between us engineers and you students. Especially if you enjoy math, science, problem solving, and space!
Again, thank you to everyone who participated in I'm an Engineer! Students, keep asking questions to understand how/why things work and use the same creativity I saw in our chats. I wish you all the best!
Engineers! If you'd like the chance to win funding for your own public engagement work, apply for the next I'm an Engineer, Get me out of here: imanengineer.org.uk/engineer-apply