Profile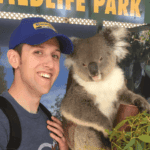 Brian Weaver
Curriculum Vitae
Education:

Oregon State University (2012-17). University of Nottingham (2017-present).

Qualifications:

Bachelor of Science (B.S.) and Master of Science (M.S.), Civil Engineering. Engineering Intern (EI). Land Surveying Intern (LSI).

Work History:

Kennedy/Jenks Consultants. Portland General Electric. Oregon State University. University of Nottingham. Plus service industry jobs.

Current Job:

PhD Research Fellow.

Employer:

I currently work for the University of Nottingham (https://www.nottingham.ac.uk/ngi/) and receive research funding through the TREASURE project (http://www.treasure-gnss.eu/).
About Me

I moved from the USA to the UK to study for a PhD in Satellite Navigation and to see the world.

Read more

I grew up in Oregon, USA and was home schooled until high school. In high school, I was very shy at first but ended my senior year as student president and was dating my future wife. After high school, I took general engineering classes at a local college for two years then transferred to Oregon State University to study civil engineering. Five years later, I had finished my bachelor's and master's degrees and two engineering internships. Now I'm living with my wife in the UK, travelling the globe, and working toward a PhD degree.

Fun fact: I enjoy activities like rock climbing, mountain biking, football, and much more!

My Work

I use satellites that fly 20,000 km around the Earth to guide driverless tractors in farms, or ships in the ocean, all around the world!

Read more

My work (general):

In the past, I worked as a civil engineering intern for a water company and a power company. Currently, I research new ideas to improve the positions which we get from satellites. For example, older satellites are being replaced by new satellites that can be used to find more accurate positions. The accuracy and reliability from the new satellites helps farmers use self-driving tractors and allows airplanes to land in heavy fog.

How to use satellites for positioning:

All the satellites used for positioning contain stable atomic clocks that are accurate to 1 nanosecond, that's one billionth of a second! If you traveled at the speed of light for 1 nanosecond you would only travel 30 centimeters, that is equal to the long edge of your standard A4 paper! Now you can show your friends the accuracy of the atomic clocks which are installed on every positioning satellite.

Imagine that you are on earth and have a clock which perfectly matches a satellite's clock. The satellite will send a signal and you will time how long the signal takes to reach you on earth. The distance that signal traveled is simply the time you measured multiplied by the speed of light: distance = speed * time. Now you know the exact distance between you and the satellite. If you find the distances to two more satellites (three total) then the intersection of these distances will be your location on earth.

My work (detailed):

The signals we receive from the satellites are interrupted during their journey from space, through the atmosphere, to earth. These errors in the signals must be removed for the best possible positioning results. Thankfully, mathematics and an understanding of how the errors work allows us to correct the signals we receive. My work as an engineer and researcher is to develop new equations and use new corrections to improve positioning.

My Typical Day: I work in an office and add new ideas to a computer program that calculates where things are on earth.

Read more

My normal work day is in an office and begins at 9 am and ends at 5 pm. I spend most of my time on the computer making changes to a positioning program. My supervisors and I meet regularly to discuss the results and plan other research activities. I talk with the other PhD students in the office to solve problems. We also eat lunch together and do sports after work.

I am funded by the TREASURE project which has sent me all over the world to study and learn from experts working at companies and universities. Last year I spent two months in Brazil and two months in Australia studying with the experts!

You can find more information about the TREASURE project on our website: http://www.treasure-gnss.eu/.

What I'd do with the money

If I win, I will donate the money to Engineers Without Borders UK (EWB-UK).

Read more

The Engineers Without Borders UK organization (https://www.ewb-uk.org/) operates internationally and locally. International projects solve real world engineering problems for people living in poverty such as: providing clean drinking water, sanitizing wastewater, or generating electricity. Locally, the EWB-UK focuses on youth outreach where volunteer Ambassadors teach STEM workshops to students in the UK.

Here are some of the impacts EWB-UK has made globally: https://www.ewb-uk.org/our-initiatives/our-impact/.
My Interview

How would you describe yourself in 3 words?

Navigation, Student, Sports.

What's the best thing you've done in your career?

I helped build a giant fish collector to help fish get past a dam.

What or who inspired you to follow your career?

My parents and teachers guided me toward engineering.

What was your favourite subject at school?

Mathematics.

What did you want to be after you left school?

Technically, I'm still in school! When I'm done, I want to be someone that has a challenging job that won't make me bored.

Were you ever in trouble at school?

Sometimes I would get in trouble at school.

If you weren't doing this job, what would you choose instead?

It's difficult to imagine not being some type of engineer! Maybe I would have been a maths teacher.

Who is your favourite singer or band?

My favorite band is Kutless.

What's your favourite food?

My favorite food is Cinnamon Rolls.

What is the most fun thing you've done?

Stand Up Paddleboarding through rapids was very fun!

If you had 3 wishes for yourself what would they be? - be honest!

I only really need one wish; to wish for an unlimited number of wishes! If that wasn't allowed then I would wish for all of superman's powers, the ability to time travel, and the ability to teleport.

Tell us a joke.

How do you stay warm in any room? Just huddle in the corner, where it's always 90 degrees.
My profile link:
https://spacem19.imanengineer.org.uk/profile/brianweaver/
---
---
---